Former Kilbarchan West Parish Church.
Updated Tuesday, April 12th, 2016
---
<![if !vml]><![endif]>
Welcome
In December 2015, Kilbarchan West Parish Church united with Kilbarchan East Parish Church to form Kilbarchan Parish Church. 
The united church is situated in the former Kilbarchan East Parish Church. 
<![if !vml]>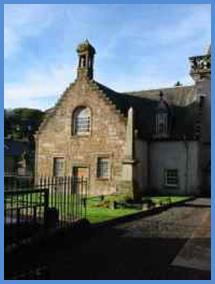 <![endif]>The new church has its own website and newsletters which can be found here.
A brief history of the former Kilbarchan West Parish Church is available here.
Celebrity recital marked farewell to Hill organ
<![if !vml]>

<![endif]>
Everyone in Kilbarchan and everywhere else interested in pipe organs had a final opportunity to hear the Kilbarchan Hill organ in the hands of an internationally renowned musician.
On Tuesday 29th March, Malcolm Archer gave a recital on this fine instrument, described as
'… one of the finest organs ever installed in a parish church in Scotland'.
Malcolm Archer is currently Director of Chapel Music at Winchester College, and was previously Director of Music at St Paul's Cathedral, London, where he directed the choir for several state services, including the 80th birthday service for HM The Queen. He is well known as a composer of Church music (his anthem 'Rejoice the Lord is King' and his Hymn Tune Preludes for organ were heard regularly in Kilbarchan West), and is in demand as a choir trainer and organ recitalist throughout the world. It was a great privilege to welcome him to Kilbarchan.
<![if !vml]>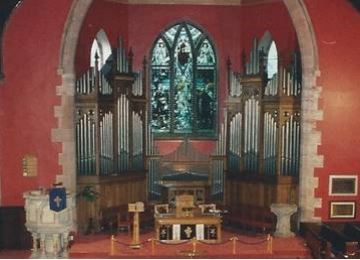 <![endif]>
Kilbarchan Hill Pipe Organ
                                                                                                                                                     .